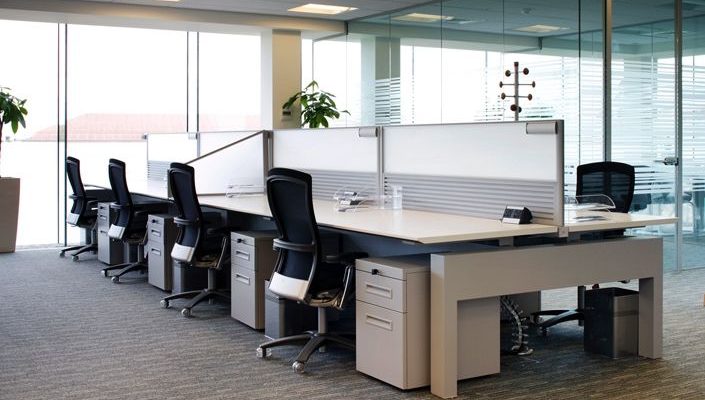 How to Choose the Commercial Interior Designers in Bangalore?
Commercial Interior Designers in Bangalore
We are the Best Interior Designers in Bangalore .The design intent for corporate space is outstretched as its sole purpose is to facilitate groups of individuals who demonstrate progressiveness and thirst for excellence. And therefore the potential of the design is often believed to be barred. At Cubes Interior Solutions, we encourage the idea of having space where employees collaborate in interesting arch itecture and have a sense of free float.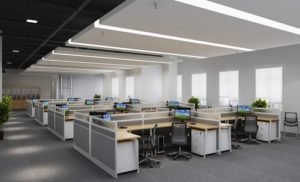 The interiors of an office should resonate with the outlook of the company where every employee should feel the pulse of the business that they are engaged in. Our talented team has an innate sense of design when it comes to offices.We are one of the best  Commercial Interior Solutions in Hennur. We make sure to provide our clients with design intent which is the foremost important step before we work on a commercial space. Always get best Commercial Interior Designers in Bangalore. Our clients also appreciate our design intent which is nothing but the way a building should look, why is it built and what it is intended to do. So when our clients come to us briefing about these questions we put effort and go in deep to understand the requirement. The first factor that we work on is the critical factors of the design and the appropriate vision required to acquire the suitable result. Secondly, we work on the products that will be playing major roles in achieving that vision.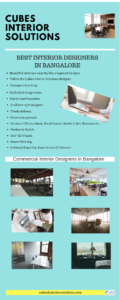 Our team at Cubes Interior solutions fully support the architectural structure of a particular commercial building in order to make specific designing that will complement the commercial space. From the quality of performance to aesthetic value, we give attention to even the smallest components from fixing to hinges. During design intent part if any mistakes are made it can be changed.
So we make a good discussion with our clients beforehand. We learn their ideas and try to put that in our design intent and visually represent it to them. If any mistakes are found after the final work, it becomes an expensive and time-consuming process to rectify and modify that.
Understanding visions, specifications and needs of the clients are the priorities. Any Commercial Space has to be functional, spacious to accommodate office staffs and must have pleasing look. Thus whenever we take up a commercial project we visit the site, measure the area and then sketch pour plan for the design intent. For any building, the design intent focuses on the functionality of the building, uplifts the aesthetic side and supports both clients and interior designer team to better understand the project.
We know how much a commercial space is important to your company and office staff. Space management is the first step that needs to take care of Cubes Interior Solutions knows the right technique that can make a small space easily functional and a large space more manageable.
Cubes Interior Solutions is a reliable and premium interior designing brand that transforms any commercial building with its years of experience and far-fetched innovative ideas. From modern style to minimalism or classic interior that suits your office space, we have what you can probably ask for.